Foodland Grocery
We are your friendly neighborhood grocer committed to quality, affordability, familiarity and accessibility. We strive to make our customers feel welcome when they come to shop in our store and work hard to ensure the most efficient and enjoyable shopping experience we can offer.
Located just off the water in beautiful Lake Guntersville, our Guntersville Foodland Plus location provides fresh, quality foods to our friends and neighbors. For nearly 20 years, our focus has been to serve our communities and their families to the best of our ability, and we always work hard to meet their grocery needs. We offer award winning fresh cut meat, top quality produce, craft beer on tap, an impressive deli and bakery, and a large selection of groceries. 
At Foodland, we strive to make your shopping experience a pleasure by committing to quality, affordability, familiarity and accessibility. As a family-owned business, we understand the importance of traditional family values and feel that it is a privilege to give back to the communities in which we serve. Our annual Foodland Bass Fishing Tournament, hosted by Bass Fishing Pro Chris Lane, brings in hundreds of participants and attendees from all over that contribute to our city's tourism. This event also features a kid's fishing camp, and the proceeds help fund local school's fishing teams and other sports. We know you have choices when it comes to your shopping, and we value and appreciate all of our customers that choose Foodland for their local shopping experience!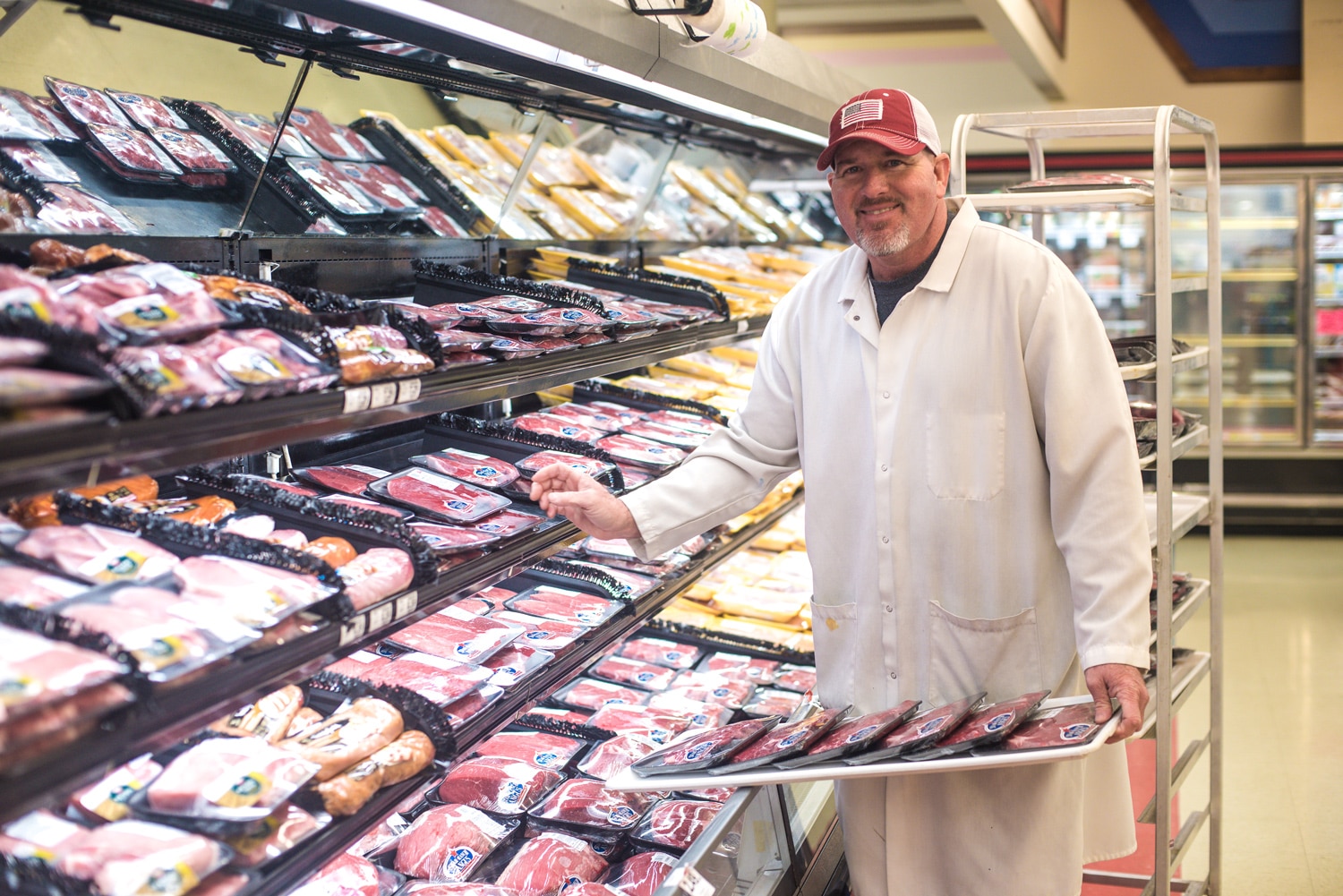 Foodland takes pride in hiring kind and respectful members of our communities, and truly think of our employees like family. We value our customers and strive every day to provide you with the most enjoyable shopping experience possible.
Thanks for shopping with us, and we can't wait to see you on your next trip to Foodland!